Hi there. My name is Christine
I have been in the beauty industry for about 9 years now. Starting off in aesthetics then working my way into medical aesthetics. After doing that for a few years I fell in love with the idea of becoming a hairstylist so I went for it. Lucky enough I was at a salon that gave me the opportunity to hit the floor right away.
Unfortunately the pandemic hit and now I am just finishing up my school hours at Georgian college in their apprenticeship program.
I have been apprenticing hair for about four years and I will have my license by 2023.
My favourite thing about hair is the creativity that you get with it, and just the confidence that comes out of clients once they get a good haircut or colour they feel like 1 million bucks. It's the coolest thing to watch their confidence bloom. Blondes and fashion colours are my jam but don't get me wrong I love me some balayage as well. Pretty much anything colour is my happy spot.
When I'm not playing with hair or doing nails I love spending time with my family playing video games and watching movies, or crafting something. I have a lot of hobbies and seem to start a new one before I get going with another.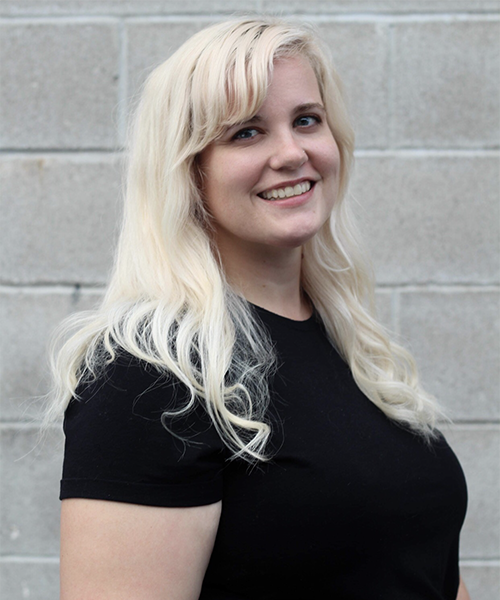 Book Online
If you already have an account then you just need to change password. Please contact the salon for color bookings.
Call Us: 705-734-0111
Address:
130 Bell Farm Road,
Barrie, ON
Hours:
Monday: 9:30am-6pm
Tuesday-Thursday: 9am-6pm
Friday: 9am-8pm
Saturday: 9am-4pm